The Florida Bandmaster's Association awarded four Orange County Public Schools band directors for their commitment to their performing arts programs' and students' success.





Kenneth Boyd, West Orange HS band director, earned the Oliver Hobbs Award for his excellence in leadership as a band director. He consistently directed his musicians to Superior performances at the District Concert and Marching Music Performance Assessments.
In addition to steadily earning Superior ratings at all levels of evaluation, in 2017 the West Orange Band Program earned the Blue Ribbon Program of Excellence Award, from the National Band Association. It was one of three high schools nationwide to receive the award that year.
Mr. Boyd is in his 14th year as Director of Bands at WOHS and his 23rd year as a music educator. He received his Bachelor of Music Education degree from the University of Central Florida. He was the 2018 WOHS Teacher of the Year and a finalist for the Orange County Teacher of the Year. Additionally, he received the National Band Association's Outstanding Jazz Educator Award and is a two-time recipient of the Kessler Grand Bohemian Scholarship Award.
Mario Ford, Evans HS band director, received the Tom Bishop Award for successfully impacting a band program in a relatively short period of time. Since becoming the Director of Bands at Evans in 2017, the program has earned Superior ratings at District Concert Music Performance Assessment, an Excellent rating at State Concert Music Performance Assessment, and a Gold rating and Sweepstakes award at the Southern Star Music Festival in Atlanta, Georgia.
Mr. Ford received his Bachelor of Music Education degree from Bethune-Cookman University and is in his 11th year teaching. He earned recognition as an Emerging Leader from the Florida Music Educators in 2017 and also received the 40-under-40 Alumni award recognition from BCU that same year.
Band directors Brian Sullivan, Glenridge MS, and Angela Pagunsan, Timber Springs MS, each earned the Linda Mann Award for earning "Superior" ratings at Music Performance Assessment for five consecutive years.
Brian Sullivan earned his Bachelor of Music Education degree from the University of Florida and his Master of Music in Orchestral Conducting from Florida State University. Through his 40 years as a music educator and conductor he has led a variety of orchestras, twice conducted the Florida All-State 7th and 8th grade Honor Band, as well as conducted a variety of All-County honor bands. In 2018, he received the FBA's Oliver Hobbs Award.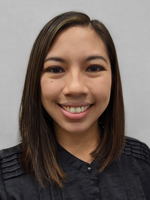 Angela Pagunsan earned her Bachelor of Music Education degree from the University of Central Florida. Ms. Pagunsan has been an OCPS Impact Grant recipient and received the 2019 Florida Music Educators Association Secondary Enrollment in Music award.
Recipients received recognition at the FBA virtual convention in January. The School Board also formally recognized them at the Jan. 26 meeting.