By: Whitney Ray
Source: http://flanews.com/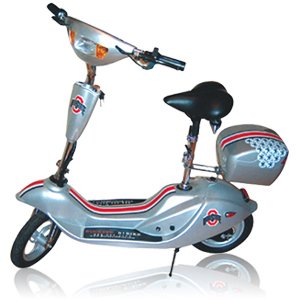 Four dollar a gallon gas has more people buying motorcycles and scooters. Bike sales are skyrocketing in Florida.  Motorcycle dealers are having a hard time keeping some bikes in stock.
Business for Florida MotorSports owner Kent Johnson is booming.
"Our scooter sales and our small displacement motorcycle sales are up over 250 percent," said Johnson.
Motorcycle Sales in Florida totaled one hundred thousand last year. Half way through 2008, 82 thousand bikes have already sold. The reason is obvious.
"I fill this thing up for about 8, 9 dollars and I get 70 miles a gallon," said Mike Goff who drove his scooter 600 miles since he bought it in May.
These new scooters don't need a drop of gas to run. An electric cord stored in the seat gives drivers all the juice they need to get around town. Constantine Dragut has been waiting months for the Vectrix to come on the market.
"No gas, no oil, no maintenance, it's all electric. Just plug it into any regular power outlet," said Dragut.
While riding a bike may help ease the pain at the pump, statistics show a trip to the hospital is more likely for bikers than other drivers.
Fatal motorcycle accidents have increased every year since 2000. Tina McElhenny lost her son in a bike wreck.
"He was obeying the law and a car veered over and ran him off the road," said McClhenny.
The Department of Motor Vehicles is more concerned about saving lives than gas money. The DMV launched a biking safety campaign this week. The DMV is asking bikers to wear bright colors and add lights to their bikes.